Custom Page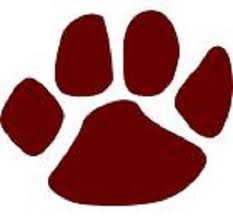 Welcome to QUEST! I look forward to working with you and your child in the gifted program at Central Elementary School.
Our Class: In Carroll County, gifted education is named QUEST – Questioning, Understanding, Exploring, Solving and Thinking. The gifted students come to QUEST one day a week for a full day of enriching curriculum based on the Common Core Georgia Performance Standards as well as Georgia's Standards for the Gifted and Talented. We work on Critical Thinking Skills, Communication Skills, Research and Reference as well as a fun and exciting Unit study such as Ancient Greece, Animal Habitats, and Greek Mythology. This year we are focusing on problem solving and cooperative learning through interdisciplinary units. During QUEST we will read and creatively dramatize short stories and chapter books. I also love to incorporate writing and provide opportunities for students to express individual creativity and reflect on their personal views.
A little about me: I am originally from Rockmart, Ga. I came to Carrollton by way of West Georgia. I started teaching in 2008. I have taught third grade, fourth grade and this will be my second year in QUEST. I absolutely love Central Elementary and feel so blessed to be part of such an awesome group of students, parents, and teachers. Please know that I do not take lightly the responsibility of guiding your child through the learning process. As a teacher, I share your hopes and concerns.
The one overall objective I have for your child is to be happy, successful, and confident in his/her work. Learning to be a role model and leader this year is also at the top of my list for your child! My hopes are that each student will complete the year with visible growth in his/her academic work and work ethic.
Contact Me: I hope your child enjoys being in the QUEST program. Please know I have an open-door policy and believe communication is a key factor in your child's success. Do not hesitate to get in touch with me. The best way to get me is via email at ashli.jay@carrollcountyschools.com You may also reach me at school (770) 832-6466.