Welcome to the Central Elementary School Media Center!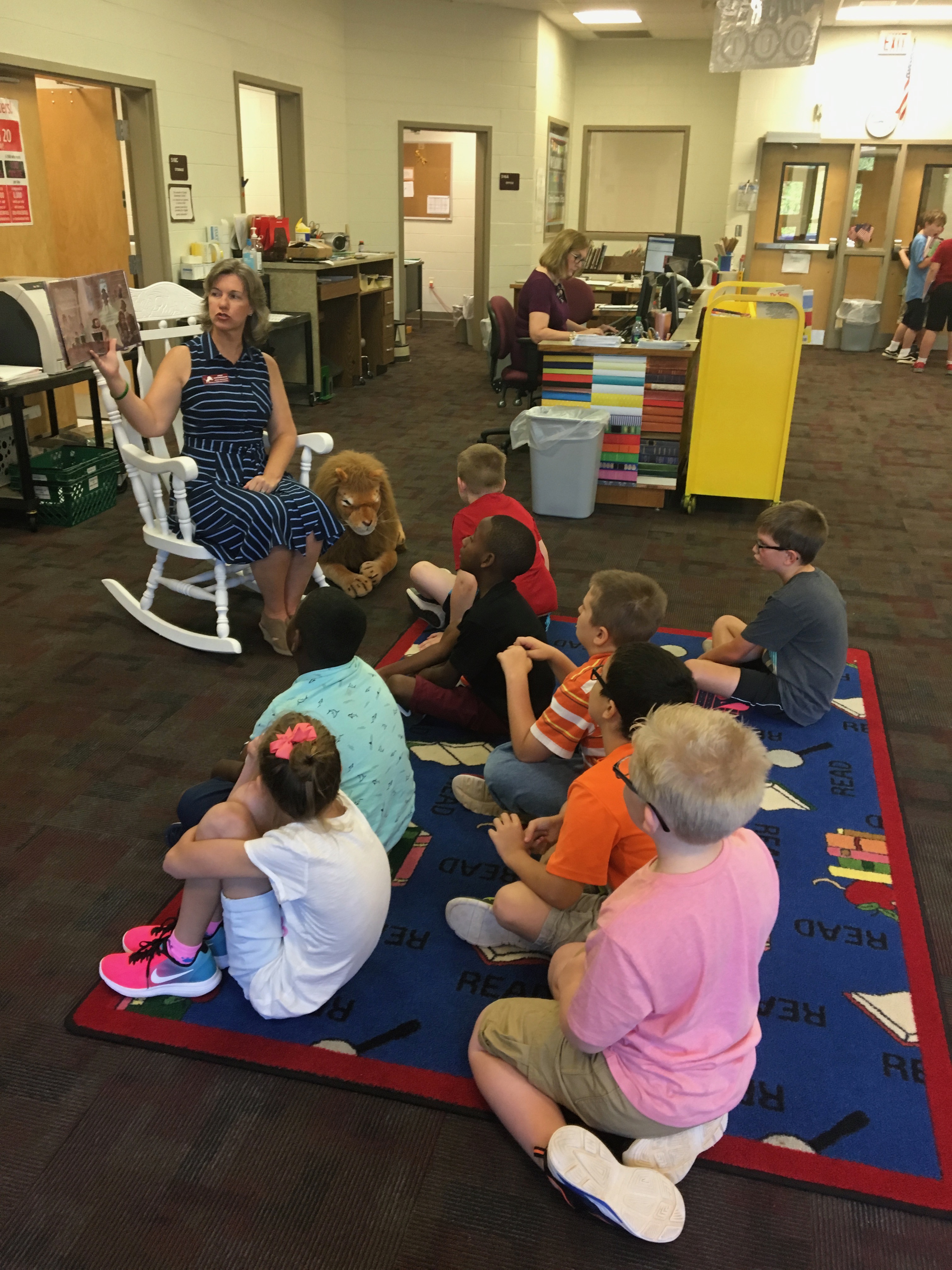 A Message from Mrs. Hawkesworth
Students, Teachers, Parents, and Friends,
Thank you for taking the time to learn more about Central Elementary's Media Center! Since I was in middle school, it has been my dream to be a media specialist, and I am honored to serve our students here at CES, the school that I have called home for many years.
In our media center, our goal is to inspire our students and show them that reading and learning can be fun! The media center is an inviting atmosphere for students to enjoy. Many students come to the library to read in the Royal Reading Castle or our comfy sofas and cushions. We also have groups of students that visit the library to collaborate on projects and assignments.
Each week, we have storytime for pre-k, kindergarten, and first grade classes. We have specific grade level lessons on research and reports during the year for upper grade classes. The students look forward to the weekly library visits and fun activities.
Central Elementary School participates in the Accelerated Reader Program, known to our students as AR. The Accelerated Reader program is a computerized program that tests reading comprehension. Students select books on their reading level, read independently, and take an independent comprehension test on the computer. Each book is worth a certain number of points based on its length and reading level. Students get a percentage of points based on how many of the test questions they get right. The program tracks their progress over the course of the school year. Students have set goals each nine weeks for AR. At the end of the nine weeks, there are rewards for those who meet the AR goal.
During the upcoming days and weeks ahead, I will be available to assist with any digital learning questions you may have. I hope to provide as much literacy support as possible for students.
Thank you for sharing your students with us. As we enter into the rest of the school year we are looking forward to the many exciting literacy events we have planned. During Read Across America Week we will have community leaders and student athletes from UWG on campus to read to our students. We also have many events planned for our Accelerated Reader Incentive Program. My goal is to help every child discover a love of reading. Please let me know if I can help you or your child in any way.
Sincerely,
Mrs. Hawkesworth