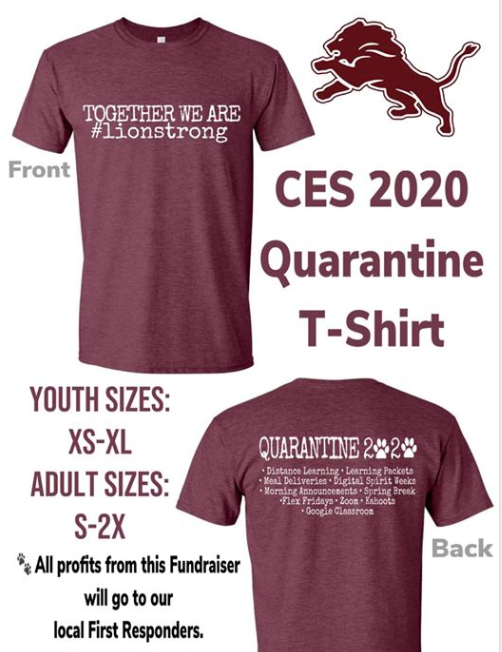 👕 We have designed a super soft and fun shirt to commemorate this unique school year. ALL PROFITS will be used to provide meals to our First Responders. Each shirt is $20 and will be available for preorder now through Monday, April 27th.
📱Click the link below to enter your order information.
💵 To complete your purchase, use our PayPal link that is posted below. Please select the option for Friends/Family when submitting your payment. Uncheck the goods/services box before submitting, please. Only shirts with completed payments will be ordered.
❤️🦁❤️ Thank You for your support in helping show our brave First Responders how much we appreciate their hard work and dedication.