Click on the image below to visit our CES STEM Website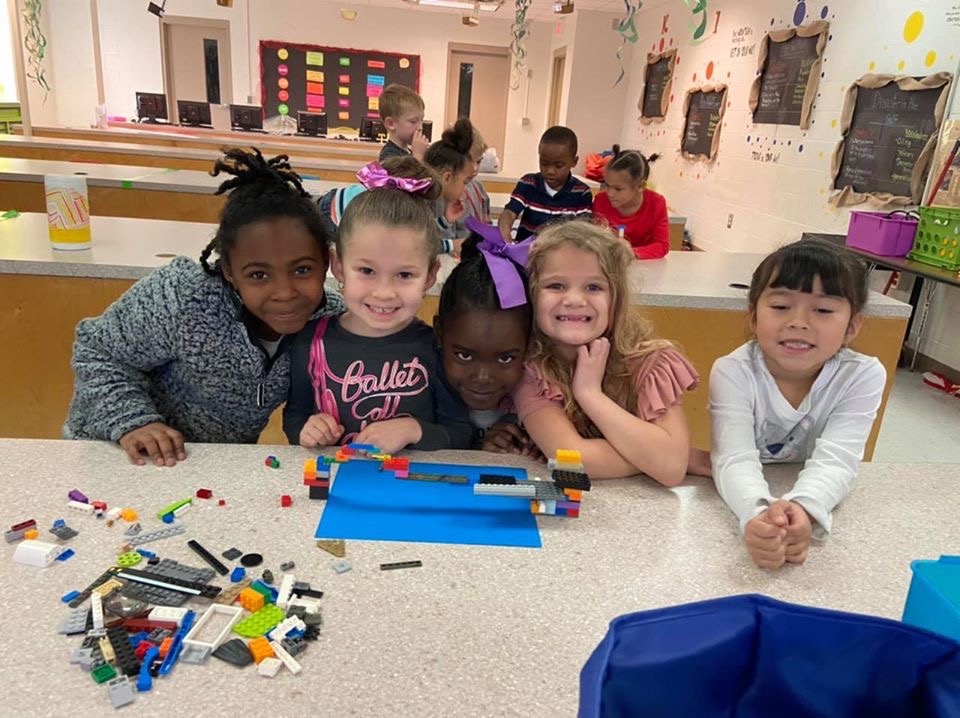 This rotation, Kindergarten classes have been learning the steps of the Engineering Design Process and how to put them in to utilize them when creating their project this week. We are reading "Iggy Peck, Architect" this week for out literacy connection and collaborating in our teams to create a Lego bridge over water just like Iggy Peck did! The student teams must adhere to the following constraints:
a. The bridge must be at least one inch above the water.
b. The bridge cannot touch the water.
c. The bridge must be able to bear various weights.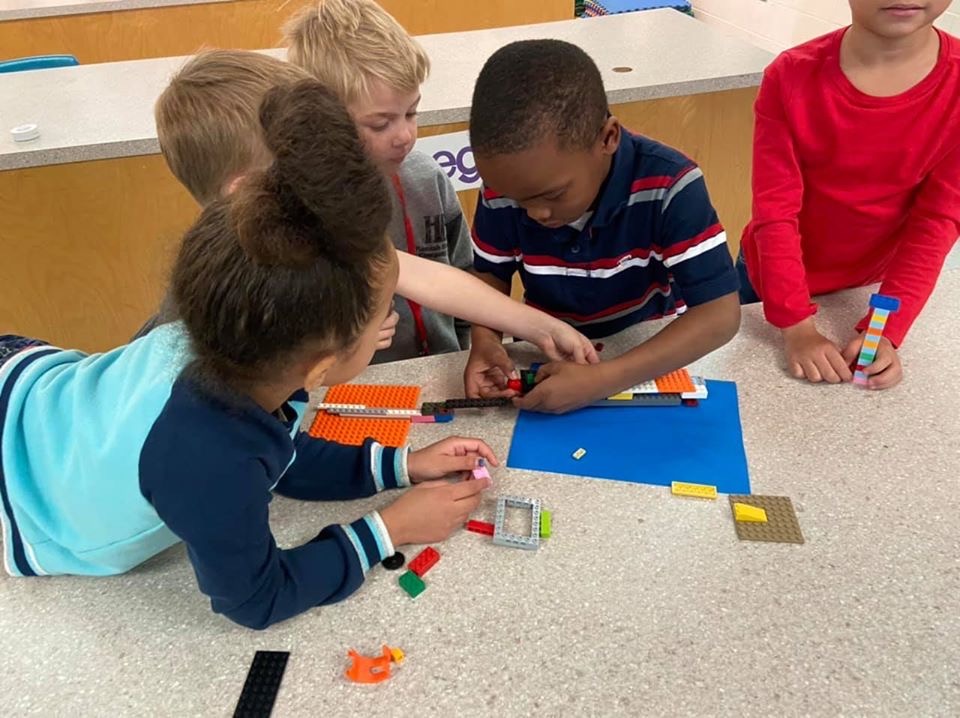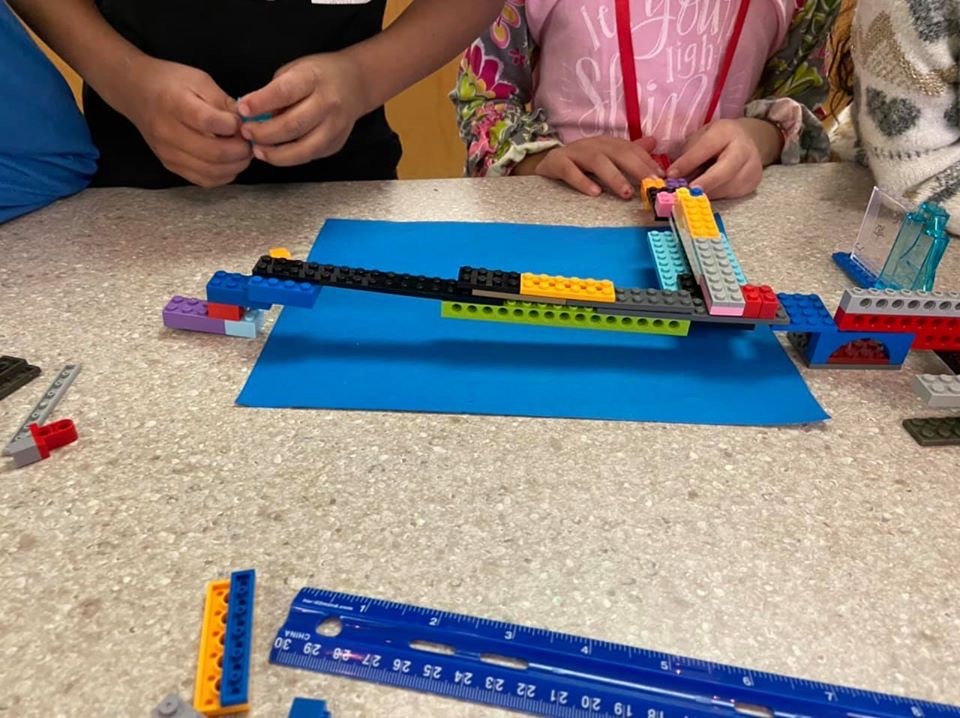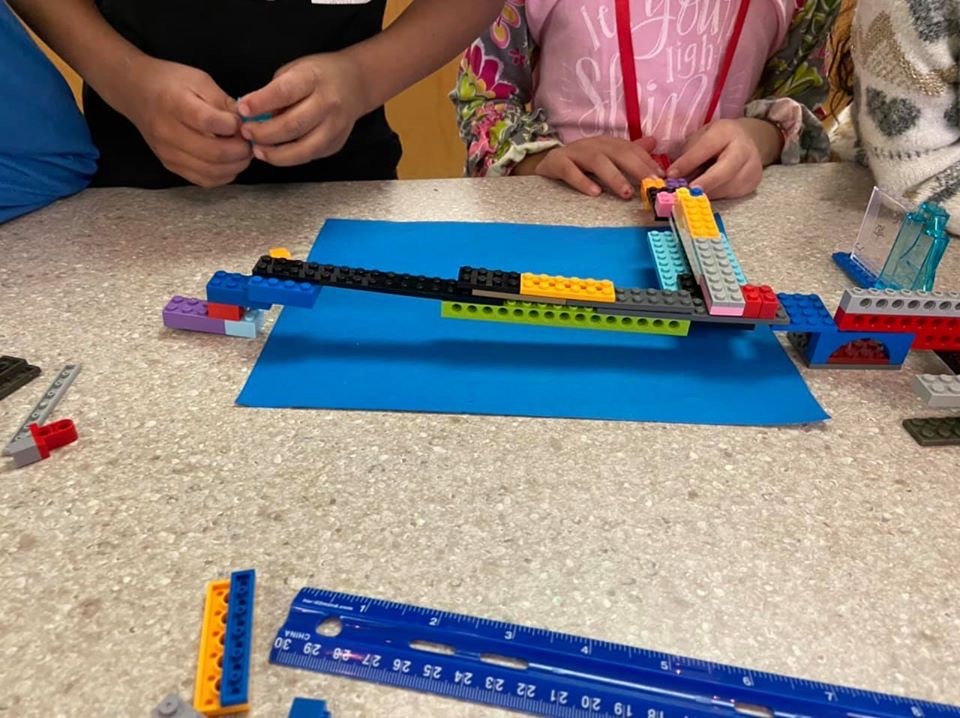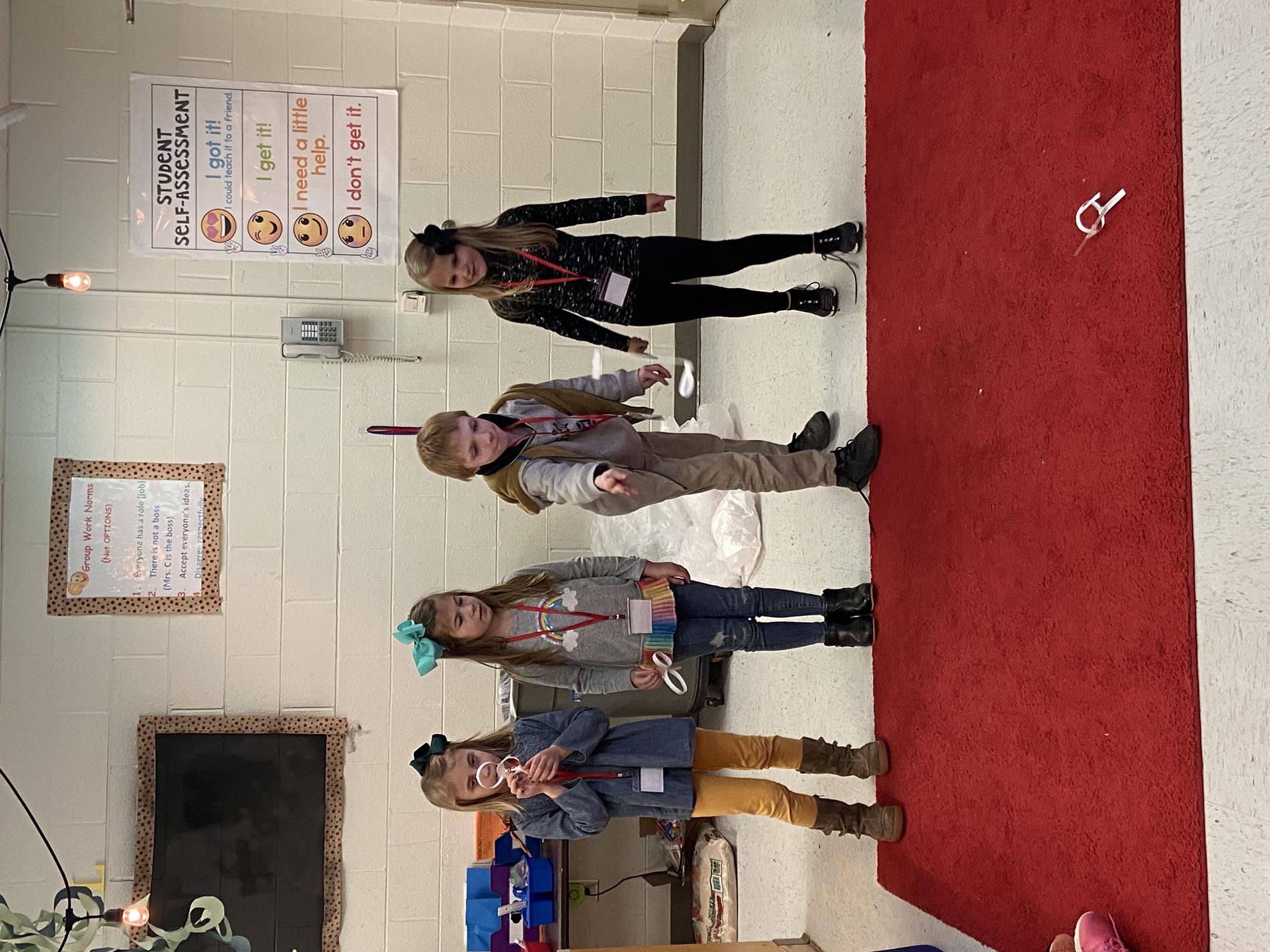 First grade students read "Rosie Revere, Engineer" this rotation and learned. a little about how women worked on planes during World War 2. They also learned how to accept failures and work to improve their designs. Students worked collaboratively to engineer Rosie Revere's Loop Planes. The students tested three trials and improved their designs between each trial.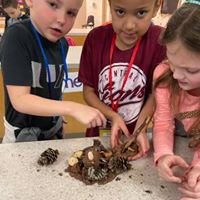 Second grade read "The Gruffalo" and worked collaboratively to engineer house dens to protect the mouse from the predators in the story. They used materials found in the woods and made 'mud" from chocolate powder. #STEMINNATURE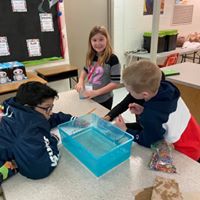 Third Grade studied the 2010 BP oil spill in the Gulf of Mexico and the long-term effects of the natural disaster. They simulated a oil spill and how oil effects bodies of water. The students then used synthetic feathers to synthetic to demonstrate how millions of birds were effected. The students also cleaned the feathers with Dawn dish soap to lear first hand how birds were saved.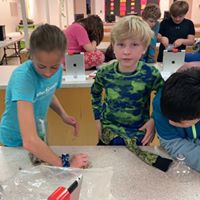 Fourth Grade studied the Civil War. They learned about the causes, key players, important battles, and the spread of disease. In their teams, they constructed water filters from materials that Civil War soldiers may have had available to them during the war years.
#STEMINHISTORY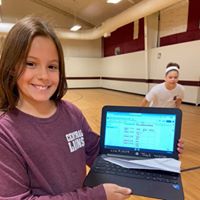 Fifth Grade studied World War Two. The students studied the importance of airplanes during the war and researched different war plane designs and engineered replicas of these planes. They tested the planes in three trials and measured the distances their planes flew during each trial and recorded their results in Google Classroom.