Parenting Resource Center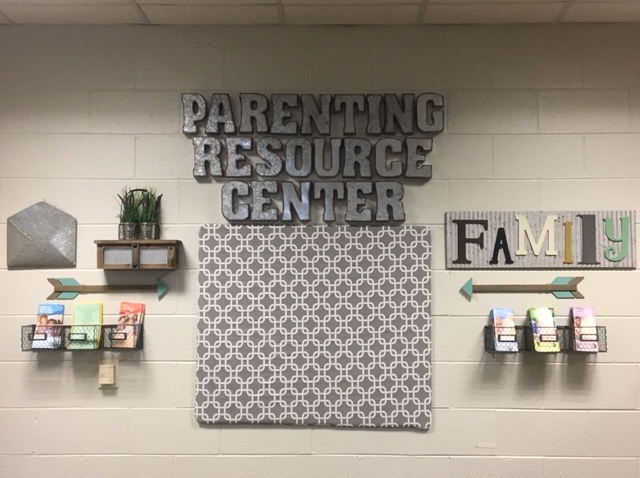 Parent Resource Area~
Central Elementary School welcomes you to our Title I Parenting Center. The Title I Parenting Center is located just inside the counselor's office area near the main lobby of CES. There are helpful pamphlets you can take with you, as well as, lots of learning games, sight cards, and other resources you may find helpful to use with your children. We have a wonderful selection of educational tools that may be checked out to our parents. There are computers inside the Parenting Center which parents may use while the center is open .
The Parenting Center is open during normal school hours each day and afterschool until 3:45. Our Title 1 Parenting Center is filled with helpful information about our school and the program itself. Other LEA Parent Involvement Plan information can be found here as well. Stop by to see us and review our Annual Title 1 Meeting information while you are here.
The Title I Schoolwide Plan and the Title I Notebook, are located in the Parenting Center. There is a draft copy of our family engagement plan available for review. There is also a copy of our new school-wide plan at the front desk of our school. You are welcome to ask Michelle McKinley, our receptionist, for copies of this plan. She is located at the front desk in the office. Please stop by to look over these documents. If you have any questions you can call the school at 770-832-6466, or email our Family Engagement Coordinator, Angie Hawkesworth, at angie.hawkesworth@carrollcountyschools.com or you may also contact our District Family Engagement Coordinator, Kay Morgan, at kay.morgan@carrollcountyschools.com
CES Annual Title 1 Meeting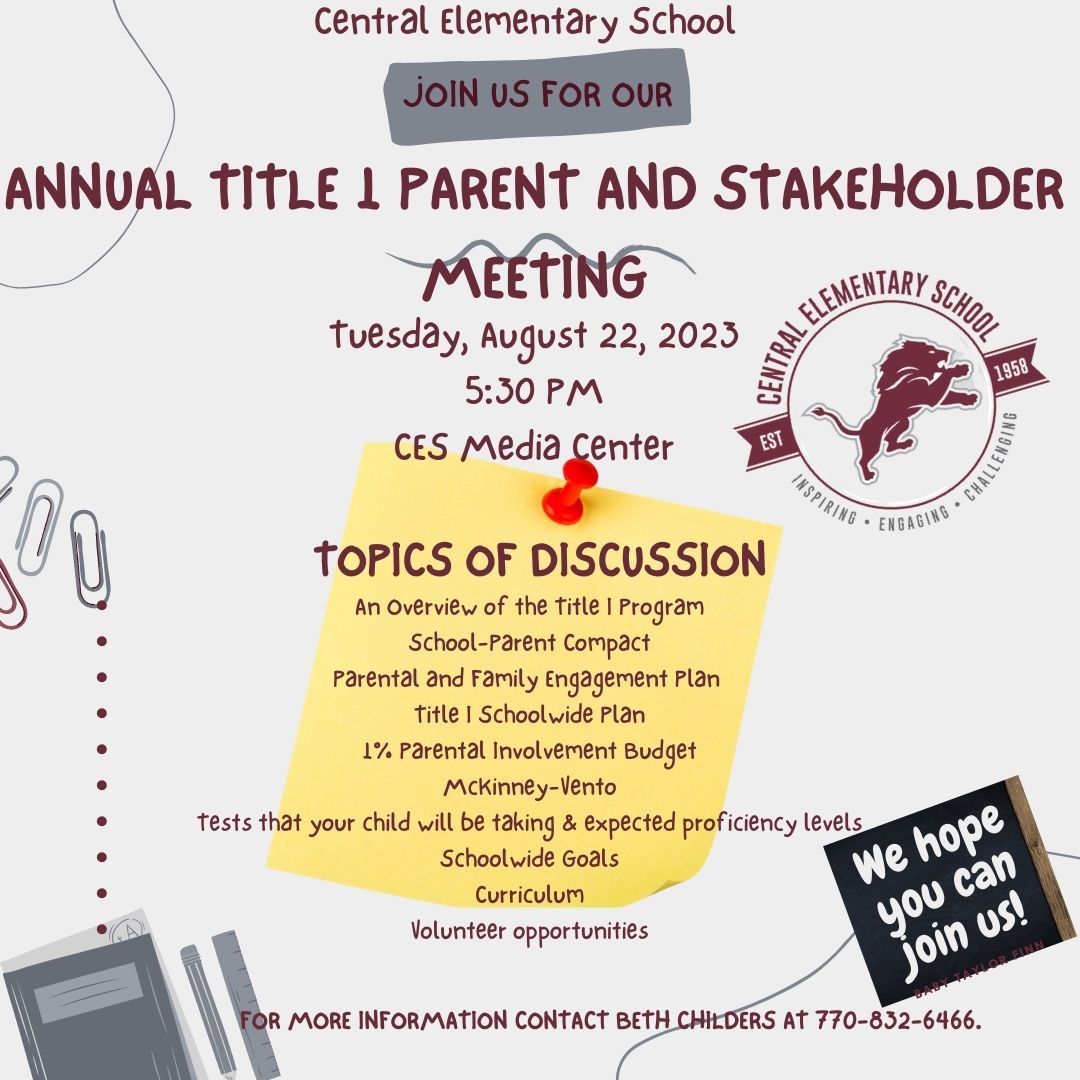 Title 1 Documents Spanish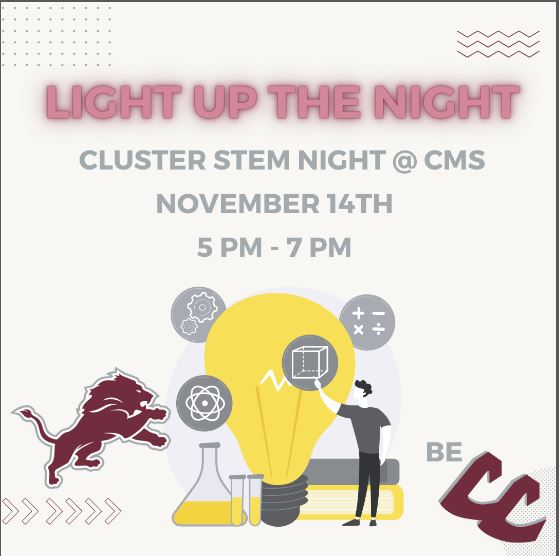 Carroll County System Title 1 Page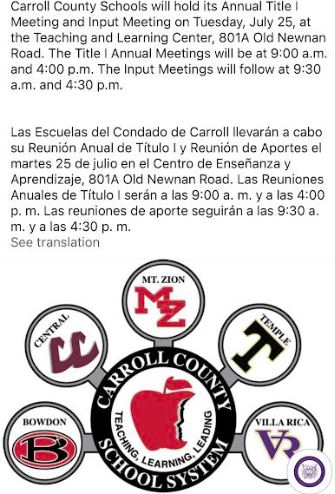 CES Annual Title 1 Input Meeting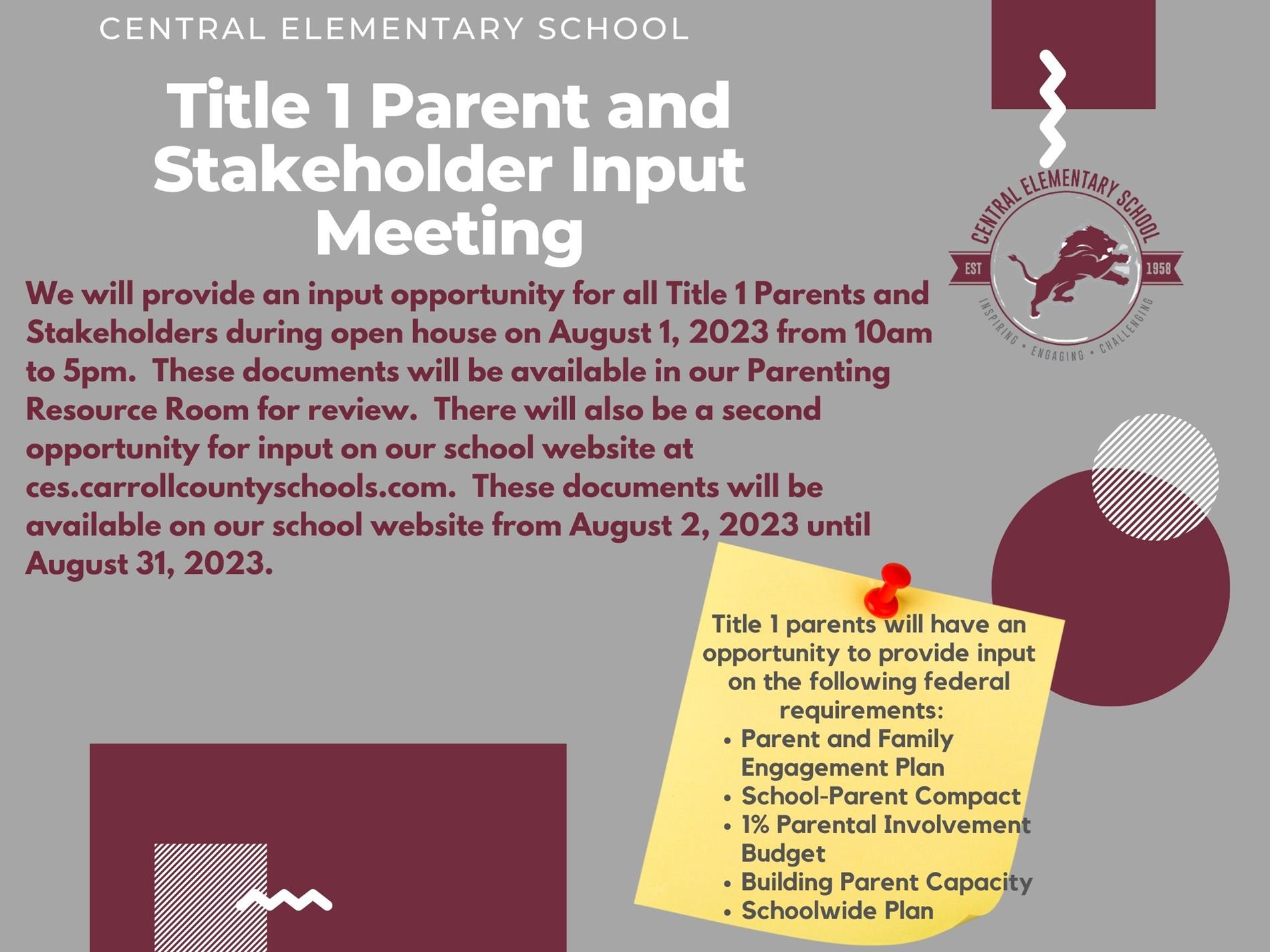 Please take a moment review our title 1 documents. Click on the following links to sign in and provide input.